First off, I want to say thank you for taking the time to find a Virtual Magic Show for your child during this crazy time we are living in.
Over 200,000 birthdays aren't celebrated each day. Thankfully, your Child will not be one of those! This is THEIR special day and they deserve an UNFORGETTABLE EXPERIENCE

. 
What Makes A Virtual Birthday Party Unforgettable?
Quality entertainment that gets everyone involved and keeps them laughing is one of the major keys to making your party FUN & Memorable. Of course the focus should be on making your Child the STAR on their special day.
My name is Michael Mage, I call myself the Birthday Party Specialist! I am here to help make your Childs birthday fun, unique & entertaining. The key to making zoom magic this fun is interactivity. This is NOT just like watching a YouTube video of a magic show. The kids and adults are an active part of the magic.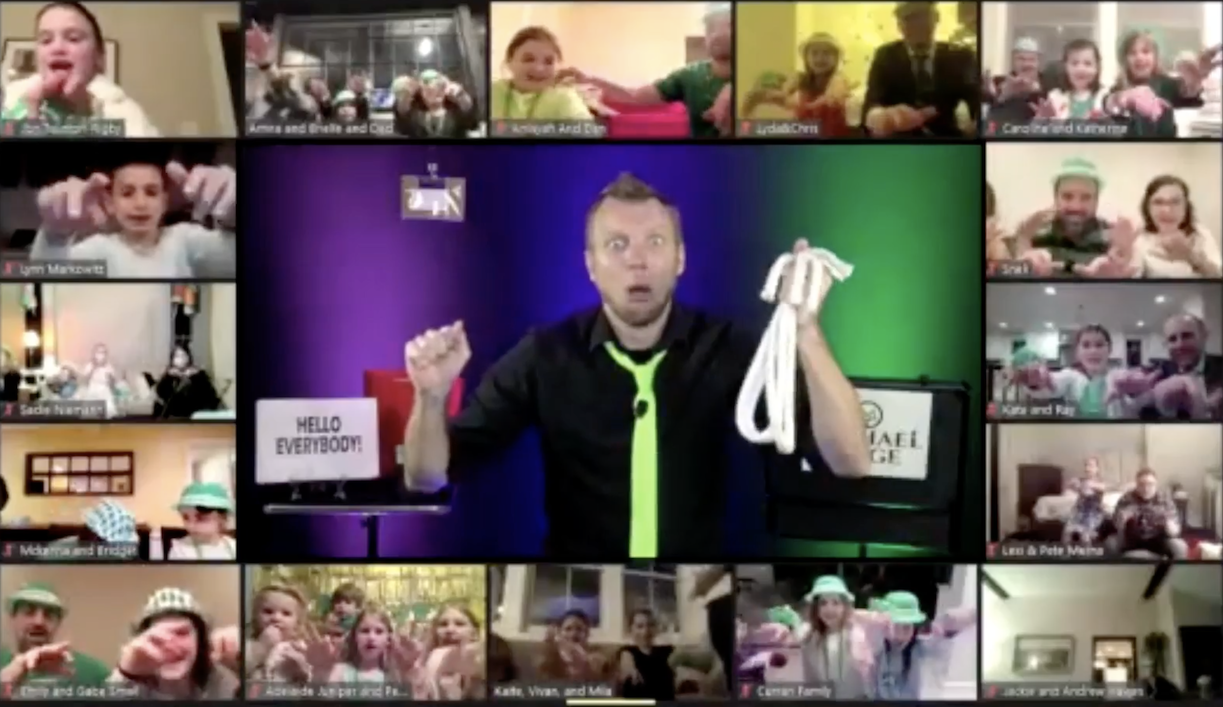 Preview of the Virtual Birthday Party:
Just imagine….
Kids belly-laughing and wide-eyed with amazement as they feel like they're making the magic happen!
Their collective jumping, clapping, finger wiggling (even dancing!) causes the magic to happen. We will even have magic happening in YOUR HOMES!
Gone are the worries of a boring and chaotic party  After performing for over 100 virtual shows, I offer you the magic formula for turning your child's virtual birthday party into a fun, engaging and inclusive event.
The praise from guests who thank you – long after the party's over. Neighbors, friends and family members will want to copy your idea… but you'll be able to say you did it first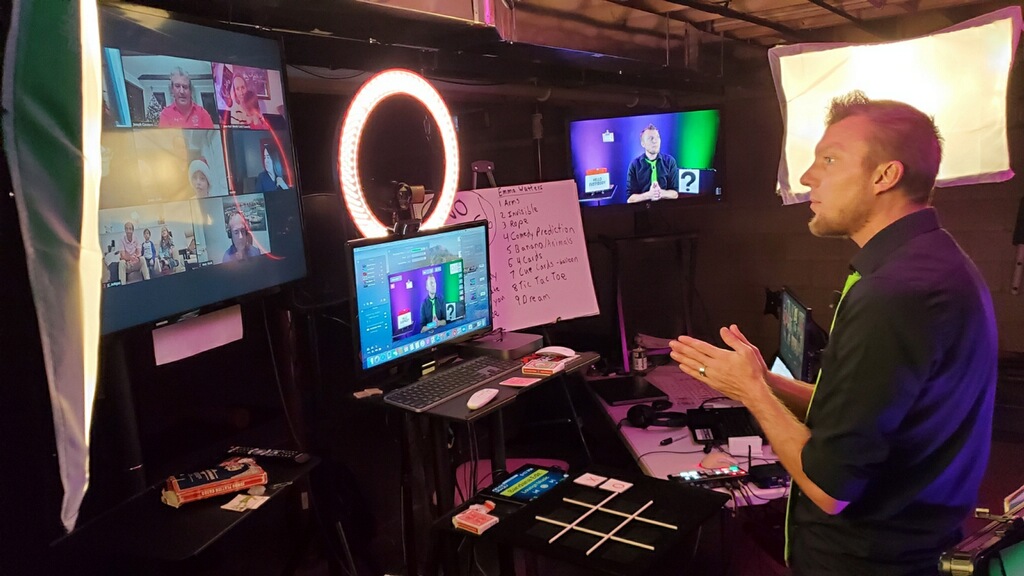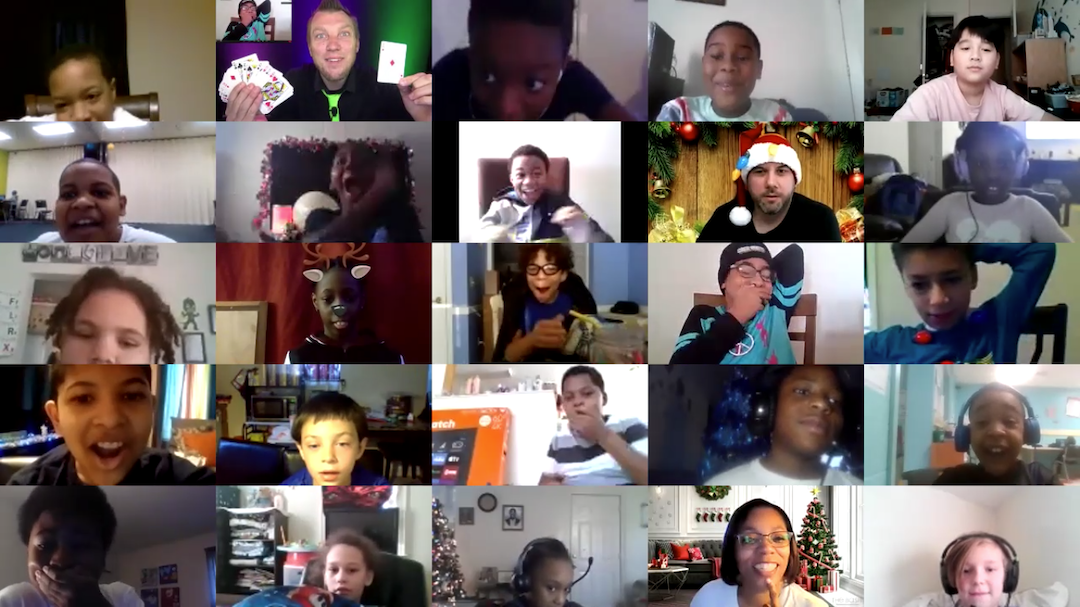 Michael uses his experience from performing LIVE over the past 15 years to make each virtual birthday party a fun, funny, and memorable experience for everyone! Michael has even created his own tricks just for Zoom parties
The birthday child becomes a "virtual assistant" throughout the show to help with Michael's unpredictable magic tricks! A special trick is used to celebrate the birthday and turn the birthday child into the star of the show. Every party ends with guests singing Happy Birthday!
So How Much Will This Cost?
The investment for my customizable Virtual Birthday Experience:
*45 minute ultimate birthday experience: See Pricing .   
**60 minute ultimate birthday experience with magic lesson: See Pricing .   
These prices are good nationwide over ZOOM. Before booking, I will schedule a pre-zoom meeting to explain everything in greater detail and show you the customization and interaction possible over zoom!
Reviews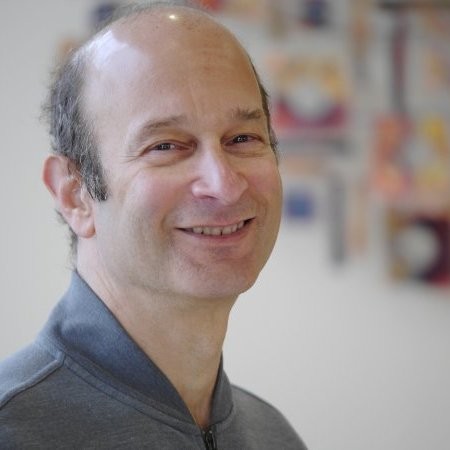 Michael was a blast for us who hired his services as well as our guests for my child's birthday party. We had a very fun experience, interactive enjoyment. We decided to celebrate virtual conferencing instead of onsite due to current events of pandemic and did not regret that choice at all.. Thank you Michael for a fun entertaining experience!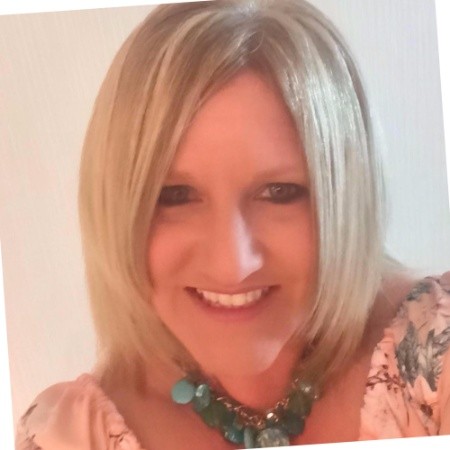 I never write reviews but I wanted to take the time to recommend Michael. He was hilarious and engaging. We had a party with all ages (kids,teenagers, adults) and he kept us all laughing(truly laughing). He has a lot of unique magic tricks that candidly we had never seen before and kept us scratching our heads. Not only were the tricks and demeanor on point but he himself was professional and prepared for the day of the event. Candidly I've hired a person or two in the past for these kind of things and walked away disappointed but I want to say that every aspect of working with Michael was awesome.  You can definitely tell why he is in such demand for corporate events as well as parties. We will be booking him again.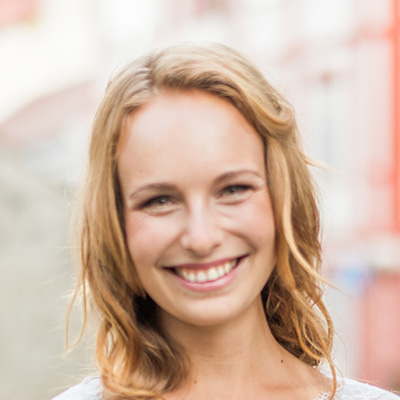 Engaging, entertaining, amazing & fun! Coordinated a party (as a gift) via Zoom for a Birthday during quarantine. Mike was on point & flawless! Certainly a great way to bring people together from various parts of the United States & spend time together virtually. Highly recommend Mike….it's a great time, great show & makes a great gift for the person who seems to have all that they need! If you're looking for something fun, entertaining & different..this is it!!
Reserve Your Special Date Now!

Fill out your details to see pricing